We provide:
Complex solutions in all areas for private projects, B2B and corporate clients.
Business-to-Business
For various businesses, we provide a wide range of household appliances, tableware and furniture, as well as delivery, installation and maintenance.
Business-to-Consumer
MIRS owns the PROMENU and TWLV chains of stores, as well as the Project 900 furniture and lighting design space.
Contract
We provide a wide range of goods and services from global brands specializing in HoReCa and office equipment.
About
MIRS Corporation began its journey in 1992. The idea to promote high-quality, innovative and functional household appliances quickly grew into cooperation with international companies and the best tableware, furniture, professional appliances and various household goods brands.
Over its 28-year history, MIRS Corporation has received many awards and diplomas. We are proud that our work has been so highly appreciated among professionals. For us, all these awards are an incentive for further improvement.
From the very beginning of our existence, we have been working with the best specialists, supplying quality products for retail buyers, offices, HoReCa and other various businesses.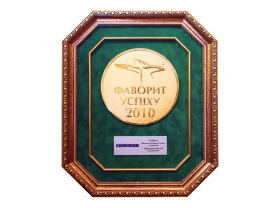 coming soon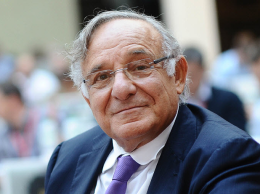 3
467+
exclusive brands in the сorporation's portfolio
500+
employees work for the corporation
4+
regions of Ukraine in which MIRS provides services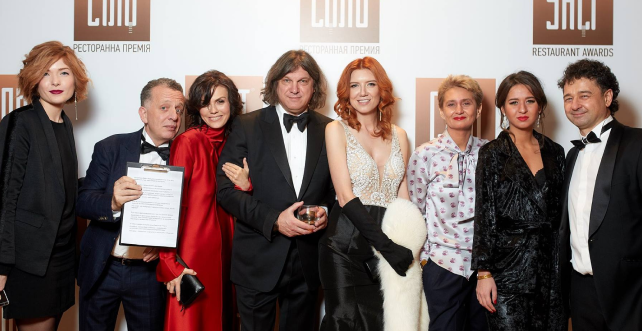 We offer quality professional products for your business from the world's best brands. Here you will find complex solutions with all the necessary furniture, appliances, kitchen and bar equipment.
Distribution of Appliances
Home appliances from our brands are innovative, stylish, functional and modern models with many international awards. We offer a full range of refrigeration equipment, built-in kitchen appliances, home appliances and much more. With a quality product you will receive from us a guaranteed after-sales service.
Distribution of Tableware
Here you will find a wide range of tableware and kitchenware. Exclusive collections of glasses, serving sets, cutlery, bakeware and much more. For every taste, both for home and professional use.

Distribution of Furniture
MIRS is the official distributor of the best furniture manufacturers. Here you will find modern complex solutions for both office and home interiors. Modular furniture, eco-riendly materials, iconic armchairs, sofas, tables, chairs designs and much more. We will help you to equip your interior qualitatively, quickly and professionally.



2 retail chains: PROMENU and TWLV, design space Project 900, 3 online and 20 offline stores in the largest cities of Ukraine. We offer a wide variety of tableware, cookware, kitchenware, furniture and appliances from the best European brands.
PROMENU is an innovative chain of stores for kitchen and home goods. Only here you can find an incredible amount of bright, multifunctional, stylish products for every taste. Glasses, tableware, cookware, home appliances, kitchen gadgets and decor for the whole home. PROMENU — bright emotions every day.



Salon of modern serving TWLV is a unique project for those who really love exquisite comfort. TWLV combines passion for serving, porcelain and conceptual home decor. Among the chain's range you can find an exclusive tableware, bar equipment, kitchen accessories and conceptual decor. Only the best European brands and limited collections, created in collaboration with famous designers.



Project 900 is a conceptual art space for your inspiration. The showroom of the best modern furniture from the world's famous designers and brands is located in an area of ​​900 m². Sofas, armchairs, tables, concept decor and more. Project 900 helps to make your desires come true and offers modern complex solutions that are fully adapted to your lifestyle.

MIRS provide an individual approach to each customer. Our experience and unique products will help you to raise your business to a qualitatively new level. We are guaranteed to select and deliver to you exactly what you need.
We thank MIRS Corporation for a wide range of brands, high quality products, guaranteed service support and great support in all our events. (Culinary Academy)
HoReCa
MIRS HoReCa is a reliable supplier of goods for bars and restaurants. Here you will find the best professional equipment from world brands. Tableware, cookware, cutlery, bar equipment and much more.

Offices
We equip comfortable office interiors, taking into account the high standards and requirements of architects, developers and consumers. Furniture, accessories, carpets, appliances, Liebherr's refrigeration equipment, Nivona's coffee machines and tableware from the best European brands.


MIRS operates in 5 regions of Ukraine, and we are constantly developing our network. The central office of the corporation is located in Odessa.
Central region
82
Household appliances partners
595
Partner furniture salons
Eastern region
203
Household appliances partners
397
Partner furniture salons
Western region
135
Household appliances partners
198
Partner furniture salons
Southern region
143
Household appliances partners
227
Partner furniture salons